DIFFERENCES IN THE NUMBER OF INTERNATIONAL MD's BY STATE
As of 2020, it is estimated that just under 25% of the physician workforce in the United States are international medical graduates. As the demand for physicians in the United States continues to grow, international medical graduates will also be in increased demand. This is great news for those of you considering UHSA for your medical education.
When considering residency positions, it is helpful for foreign graduates to look at those states which have the highest percentage of physicians who attended international medical schools. Not only does this suggest the state is welcoming to foreign medical graduates, but that faculty in residency programs may themselves be foreign graduates. This combination increases your likelihood of matching in those states.
Below, are the states with the largest and smallest number of international graduates working as physicians.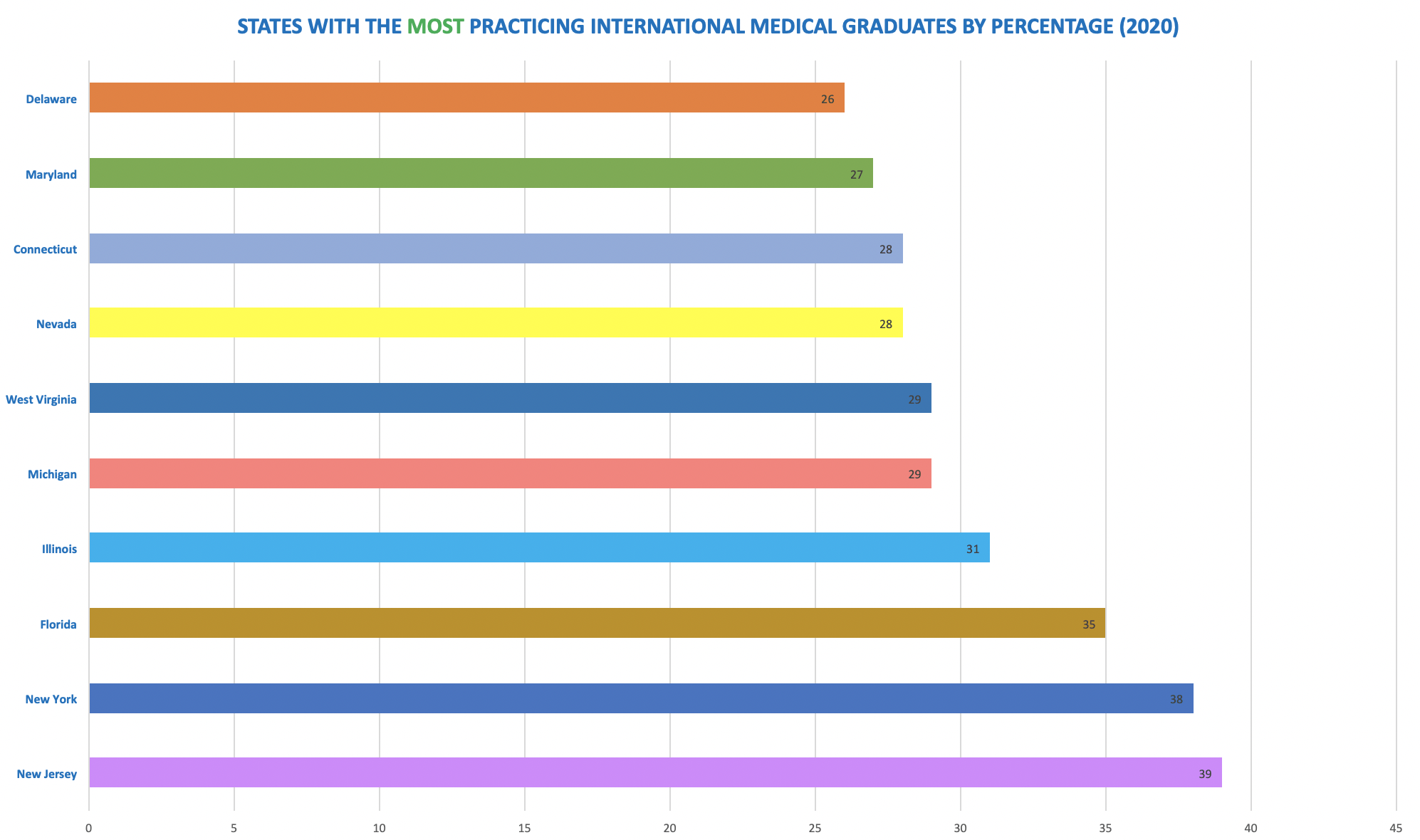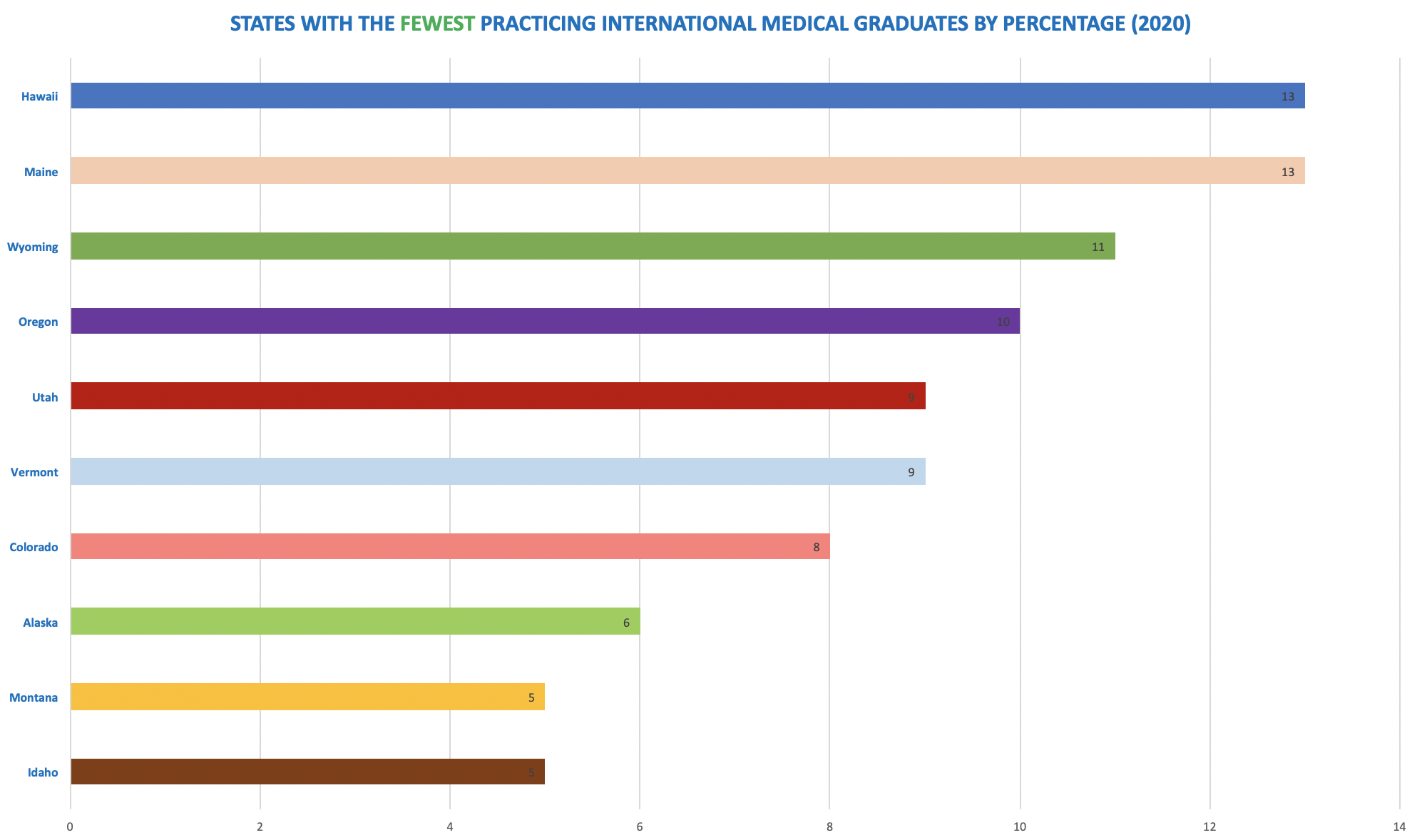 READY TO START YOUR MEDICAL CAREER?
We know what it takes to be a doctor. We are the second oldest private medical university in the Caribbean, producing physicians for the world since 1982. If you have always dreamed of being a physician, helping those in need, and earning the respect of your community, then UHSA is right for you.
ACCELERATED PREMEDICAL PROGRAM
If you are a high school graduate, or a university graduate who lacks the premedical pre-requisite courses, why not join our premedical program? It will give you all the credits you need to be promoted to our world-class MD program.
If you are a university graduate who has the premedical pre-requisites, then look at direct entry into our MD program, where you will learn to be not only a physician, but a healthcare leader.
EARN YOUR MD AND MASTERS OF PUBLIC HEALTH (MPH)
If you want to work in in global health, or just want to expand your understanding of the role of public health and prevention while also enhancing your career prospects, then our joint MD/MPH program is right for you.
We would love to have you join the UHSA family! Please contact our Admissions Team to learn more about living your dream with UHSA family.