FIRST FEMALE PHYSICIAN IN THE UNITED STATES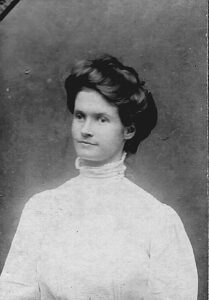 Elizabeth Blackwell (1821-1910) was the first woman to graduate from medical school in the United States.
This British native was the first woman to receive a medical degree in the United States and the first woman on the UK Medical Register, a list of all practicing physicians in that country. After watching a friend die of what was probably uterine cancer around 1845, Blackwell decided to obtain her medical degree. She earned it from Hobart College in Geneva, N.Y., in 1849 and subsequently opened a practice in New York City. She was heavily involved in social change as well as medicine throughout her life and had such famous friends and correspondents as Florence Nightingale, Elizabeth Cady Stanton and Lady Anna Byron, wife of the poet Lord Byron.
FATHER OF THE RESPIRATOR
It is particularly fitting that we remember the father of the modern respiratory during the COVID-19 pandemic. Forrest M. Bird (1921-2015) was an American pilot and inventor best known for creating the first reliable mechanical ventilators which are used in cardiopulmonary care.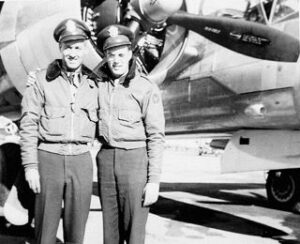 Dr. Bird began his career as a pilot, making his first solo flight at the age of 14 and earning his first aviation license at 16. By the time he enrolled in the Air Force at in 1941, he was qualified to be a technical air training officer. This qualification allowed Dr. Bird to fly nearly every plane the Air Force had to offer, including several that exceeded comfortable breathing altitudes. This experience prompted him to invent ventilation aids. In 1955 his work resulted in the release of the Bird Universal Medical Respirator, a pneumatic ventilator that is still in use around the world today.
READY TO MAKE YOUR OWN HISTORY AS A PHYSICIAN?
We know what it takes to be a doctor. We are the second oldest private medical university in the Caribbean, producing physicians for the world since 1982. If you have always dreamed of being a physician, helping those in need, and earning the respect of your community, then UHSA is right for you.
ACCELERATED PREMEDICAL PROGRAM
If you are a high school graduate, or a university graduate who lacks the premedical pre-requisite courses, why not join our premedical program? It will give you all the credits you need to be promoted to our world-class MD program.
If you are a university graduate who has the premedical pre-requisites, then look at direct entry into our MD program, where you will learn to be not only a physician, but a healthcare leader.
EARN YOUR MD AND MASTERS OF PUBLIC HEALTH (MPH)
If you want to work in in global health, or just want to expand your understanding of the role of public health and prevention while also enhancing your career prospects, then our joint MD/MPH program is right for you.
We would love to have you join the UHSA family! Please contact our Admissions Team to learn more about living your dream with UHSA family.